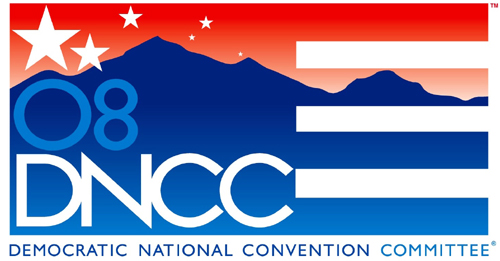 Democratic candidates have long suffered from a "God gap" on Election Day, but now that they have a candidate dedicated to bringing more people of faith into the party, they are holding meetings especially for them. At the first ever meeting of the Democratic Faith Caucus, Rev. Jim Wallis moderated the discussion and found that the gathered delegates were deeply concerned with moral issues that go far beyond the traditional wedge issues of abortion and defining marriage.
On Tuesday, August 26 Wallis moderated discussions on two topics: "Common Ground on Common Good" and "Faith in 2009: How an Obama Administration will Engage People of Faith." On Thursday, August 28 he will moderate two more: "Moral Values Issues Abroad," and "Getting Out the Faith Vote." In an interview with Robin Young on WBUR's Here and Now (time mark 6:40-20:40) Wallis noted that at this year's DNC convention, "faith is cool."
No word yet on the possible effects this caucus meeting may have on the rest of the 2008 campaign or the agenda of the Democratic party, but organizations like youngfaithdems.org are pushing to make faith and religious values more a part of the Democratic party.
Read Jim Ramelis's blog on the Faith Caucus at Crossleft.org.