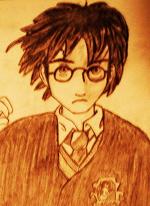 Ken Mantler has contributed a curriculum for middle school students. Mantler's premise is that contemporary popular culture – the Harry Potter books and films – can be used to get this age group interested in religion and theology. Mantler does not assume that Harry Potter was intended to convey Christian messages. But he argues that it is possible to use the story to teach Christian lessons.
Mantler also address the issue of conservative Christian concerns about stories to do with witchcraft and sorcery, including Harry Potter. He offers reassurance to youth leaders and parents based on the Christian moral values conveyed in the stories.
It is a fascinating and creative approach that is likely to capture the attention of middle schoolers.
This resource is available to registered members of LiberalEvangelical.org; see the Resources Menu after you log in. Membership is free for everyone and gives you access to resources, archives, and a discussion forum.